Welcome to

Integrated Spinal Solutions
At Integrated Spinal Solutions, we strive to help patients receive lasting relief for pain with our chiropractic treatment techniques. Along with the initial treatment, we can help patients continue to lead a healthy lifestyle following the process. We will provide any necessary follow-up care to help the patient avoid repeating the same type of injury in the future. The Integrated Spinal Solutions team can help you begin the path to recovery.
Call us at 775-828-9665 to find the chiropractic treatment you need and begin the process.
Chiropractic Adjustments
Age does not mean you should hurt. You shouldn't wake up every morning in pain and struggle to the bathroom looking for an Advil. Sure, you can ignore the aches and pains and take another pill, or you can do something about the situation and stop the source of the pain. When you're here, talk to us about your situation, and we will focus on treating the source of your pain in our state-of-the-art chiropractic clinic.
Those "everyday aches and pains" are most likely caused by years of compression of the vertebrae, which causes all kinds of medical problems. You weren't kidding when you thought the weight of the world was on your shoulders.. it is literally pushing down on your spine every minute of every day. The truth is, eventually this compression takes its toll on your back, and your health.
Did you know the spine, when properly adjusted, and free from tension and misalignment, can positively affect your overall health? Chiropractic care can not only ease the pain in your back, neck and shoulders with regular adjustments.. but it can actually make you feel young again. Ask any one of our spinal decompression patients what they think about decompression. They'll tell you they feel better than they've felt in years.
Give Integrated Spinal Solutions a call to schedule an appointment to review your specific health needs.
Being Healthy matters to us and to you.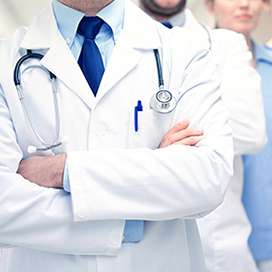 Our Team
From the moment patients walk in the door to any follow-up appointments, our team strives to help patients find lasting relief. Temporary relief from store-bought solutions is not going to be enough to treat the source of the pain. The Integrated Spinal Solutions team will help to identify the source of the pain and recommend the most effective form of treatment. This way, you can begin the healing process and continue on the path toward recovery. We will also help patients learn how to continue maintaining their relief with specific exercises, dietary changes and healthy lifestyle habits. At Integrated Spinal Solutions, we will help patients in Reno receive the professional treatment they need.
About Us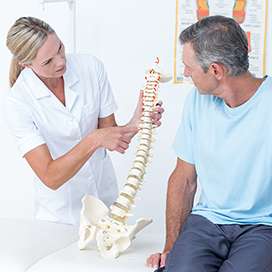 Our Services
We provide a variety of chiropractic services to help treat chronic pain and specific physical injuries. Since no patient is exactly like another, The Integrated Spinal Solutions team will customize the treatment to the needs of each patient. Along with spinal decompression, we also provide lumbar spinal decompression and cervical spinal decompression. Our chiropractic treatment options include spinal adjustment, auto injury chiropractor, personal injury chiropractor, sports injury treatment, whiplash treatment, sciatica pain treatment, scoliosis treatment, neck pain treatment, back pain treatment, shoulder pain treatment and herniated disc treatment. Our team at Integrated Spinal Solutions also offers posture correction, electronic muscle stimulation, pediatric chiropractor services, neuromuscular therapy and pain management. Call us at 775-828-9665 to learn more.
View Our Services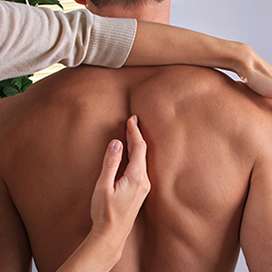 Patient Information
To begin the treatment process, we will need new patients to fill out a "New Patient Information Form." This form covers the patient's medical history, current condition, allergies, insurance and any other pertinent information we need to know. Once we gather this information, we will determine the source of the pain through an examination and testing. We will then customize a treatment to the specific needs of the individual patient. After taking time to answer any questions the patient has, we will schedule the next appointment. The Integrated Spinal Solutions team may have the patient schedule more appointments or follow-up care per the extent of the patient's condition. Call us at Integrated Spinal Solutions to learn more today.
Information