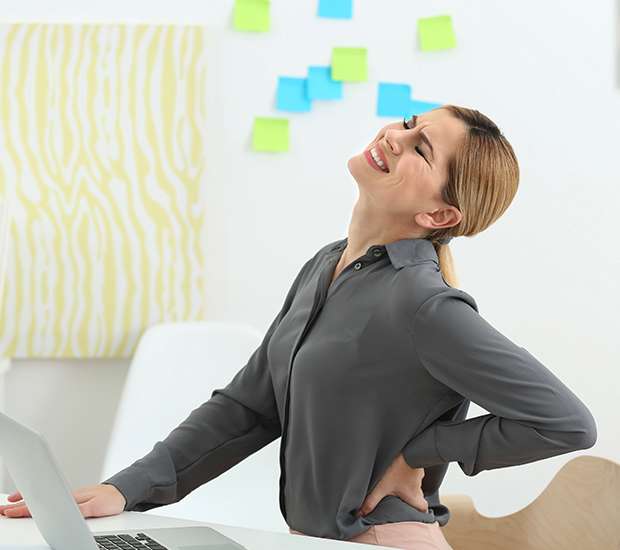 Back Pain Treatment
Reno, NV
Back pain treatment is one of the most common methods that people seek for pain relief. We can help to find lasting pain relief through the guidance and direction of The Integrated Spinal Solutions team to benefit the patient's overall quality of life. Back pain treatment can help patients receive the professional care they need to find relief through a variety of various techniques.
Back pain treatment is available at Integrated Spinal Solutions in Reno and the surrounding area.We can address the numerous sources of a patient's pain with our chiropractic treatment methods. Their effects can hinder a person's daily routine and quality of life. Through a series of visits and treatments, you can manage the issues in your back and enjoy more mobility.
Call us at 775-828-9665 and schedule an appointment for back pain treatment today.
The overall focus of chiropractic treatment
At Integrated Spinal Solutions, we focus on helping patients who suffer from a wide range of pain find lasting relief. Our chiropractor does this by helping to bring a person's spine and joints back into proper alignment. This relief happens through a process known as an adjustment. An adjustment involves a sudden, controlled force — using hands or a tool — to manipulate the affected area.
The goal is to promote overall wellness in the body and to improve form and function. Since each patient is unique, we will take the time to customize this adjustment to their needs and condition. By seeking professional back pain treatment, patients can find the specific treatment they need.
Conditions and pain we can treat
People may often think of a chiropractor as a professional that pops a patient's back. However, chiropractic treatment is much more than that. By visiting our chiropractor, the patient will be able to receive customized care for many different issues in the body. Our team can address irritation and soreness in the following areas:
Back
Shoulders
Neck
Head
Arms
Legs
Feet
Professional chiropractors can also treat headaches, migraines, whiplash, subluxation and herniated discs.
Specifics of back pain treatment
Of all the issues our chiropractor treats, back pain is one of the most common. Some patients may have had these nagging problems for years or even decades. Other people may have recently started feeling the effects of back troubles. Adjustments are frequent solutions for lower or upper back pain.
As a chiropractor, The Integrated Spinal Solutions team may also decide to use other techniques to reduce or eliminate the pain. Another possible intervention is a lumbar roll, where the patient lies on their side with the chiropractor standing to the front of the body. We will bring the spine back into alignment by using a quick thrusting movement in the area.
A gentler technique, known as a release, allows us to separate the vertebrae carefully. This technique can reduce pain and promote increased movement of the spine. As a chiropractor, our team will strive to find an effective treatment method for the patient's needs.
The Results
With consistent visits, a patient can find it easier to move and stretch without pain. Every patient responds differently to treatment so that some people will enjoy the benefits more quickly than others. Some patients report having more energy after treatment, while others say their muscles are not as tight. Another positive effect could be better sleep and more vitality.
Causes of the pain
There are many reasons why people seek back pain treatment in the first place. Some pain is chronic and increases as people age. However, in other cases, a patient may have suffered an injury playing sports or in a slip and fall. Car accidents can be significant culprits for back problems as well. Other patients start to feel back pain after strenuous physical work. Not exercising or lifting objects in the wrong way might be another cause as well.
Symptoms of the pain
People often first detect back pain and seek treatment when they feel pain radiating down the leg. Stabbing or shooting pains in a person's back are also common, as are muscle aches. If the pain increases while the person is standing or walking, there is a good chance that the individual has some significant issues that a chiropractor can evaluate.
When to visit our office
Occasional minor back pain might not be a significant concern for most people. However, there are instances when a person should not hesitate to visit our office. People who always feel pain in the back should not delay making an appointment any longer.
Also, if there is any numbness or tingling in the legs, it is time to get chiropractic treatment. Any traumatic incident, such as an accident, should lead a person to our office for an evaluation.
Call us today
Our professional chiropractor can help improve your back function and promote your overall health. With our effective back pain treatment, you will stop living with these problems. Call us at 775-828-9665 to schedule an appointment today.
Recent Posts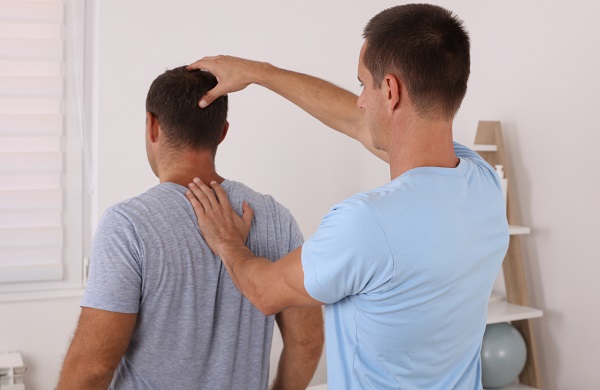 Almost 80% of people will suffer from back pain at some point in their lives and will seek spinal pain treatment. Chiropractic adjustment can help with spinal pain management. However, most of the time, chiropractors suggest other remedies as well. Read more to find out how you can find immediate relief for your spinal pain.Admittedly,…