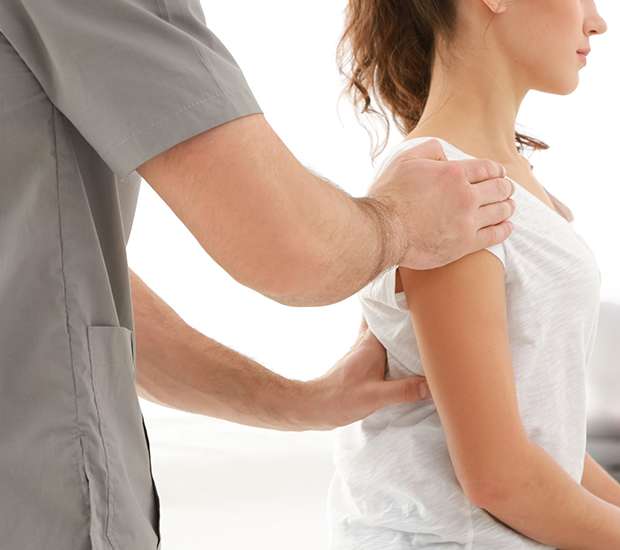 Chiropractor
Reno, NV
If you struggle with pain in your body, our chiropractor, The Integrated Spinal Solutions team, may be able to provide the relief you need. It is common for people to battle occasional discomfort because of accidents, injuries or mishaps. A chiropractor can provide professional treatment to help with injuries connected to the back, spine, shoulders, neck and legs.
Professional chiropractor treatment is available at Integrated Spinal Solutions in Reno and the surrounding area. We can identify the source of the pain and recommend the chiropractic treatment to provide professional relief. We can help you enjoy a healthier lifestyle by seeking healing through our treatment.
Call us at 775-828-9665 today and schedule an appointment to receive the professional chiropractic care you need.
Chiropractic process
As a chiropractor, The Integrated Spinal Solutions team is interested in helping patients improve their posture and eliminate pain throughout the body. Chiropractors perform an adjustment on patients to help align the spine and correct mobility problems with different joints. To make an adjustment, our chiropractor will place hands on the affected area and apply controlled, sudden force to move the spine and other joints.
This process can help the body heal itself and aid in several other health issues. We also offer other forms of treatment to assist with physical pain that hinders movement. Since each patient is unique, we will need to customize the treatment to the needs of each patient.
Potential benefits
By regularly visiting our team at Integrated Spinal Solutions, we can help alleviate irritation and soreness in areas such as the neck, back, shoulders, arms and legs. Chiropractic treatment may have a positive effect on a patient in some of the following ways:
Can strengthen the immune system
Can assist with headache and migraine relief
Can reduce inflammation
Can improve mobility
Can speed up injury recovery
Professional customized treatment
However, chiropractic treatment is not for everyone. The type of injury, condition of the patient and extent of the pain can all determine which type of treatment the patient will benefit from most. In many cases, patients of all ages can enjoy some form of chiropractic treatment that a chiropractor administers; even young children and the elderly.
Adjustments and other chiropractic treatment may also contribute to a woman's health during pregnancy. During these nine months, a woman's body undergoes many changes. It is typical for an expectant mother to suffer pain in the back and pelvis. We can align the pelvis and even give treatment to help with a shorter delivery.
Duration and frequency
Another advantage of coming to our chiropractic practice is that our team will cater the treatment to each patient's needs and specific conditions. For pregnant women, the procedure will likely include less pressure on the body, adjusted table height and the use of a cushion. Some patients may come to the office four or five times a week, while others may only need to visit us once a week or less often.
The Integrated Spinal Solutions team will decide whether long-term or short-term treatment is right for the patient. Every patient is different so that the results will vary for person to person.
Visits to the chiropractor
At the first chiropractic appointment, our staff will assess the person's health concerns and wellness. Our team will take X-rays of the spine. The patient will also fill out a detailed questionnaire about health history as well as current pains and discomfort. Together, the patient and the chiropractor will discuss needs and goals. They will come up with a treatment plan and will talk about any concerns.
Signs that it is time to visit
While infrequent, minor pain may not require more of the drastic treatment techniques, the pain will only get worse if left untreated. More often than not, patients who avoid proper treatment eventually end up seeking professional care once the pain becomes unbearable.
It is crucial to call us to schedule an appointment:
After a car accident
After suffering an injury playing sports
After a slip and fall
If back, neck or shoulder pain has persisted for weeks
If other interventions have not provided the desired relief
Doctors and chiropractors often work together to effectively evaluate the pain a person feels in various parts of the body. Patients who have cancer or those experiencing tingling should get a doctor's permission before proceeding with chiropractic treatment. If a patient's pain increases at any point during the procedure, it is essential to let our team know so we can make the proper modifications.
Call us today
If you are suffering from physical pain or an injury that continues to get worse, then call us at 775-828-9665 today. Schedule an appointment and begin the path to recovery.
Recent Posts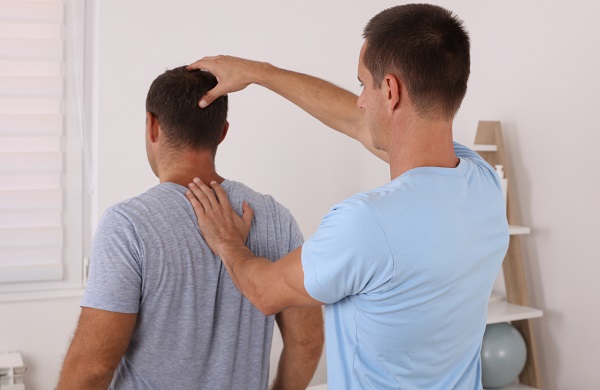 Almost 80% of people will suffer from back pain at some point in their lives and will seek spinal pain treatment. Chiropractic adjustment can help with spinal pain management. However, most of the time, chiropractors suggest other remedies as well. Read more to find out how you can find immediate relief for your spinal pain.Admittedly,…