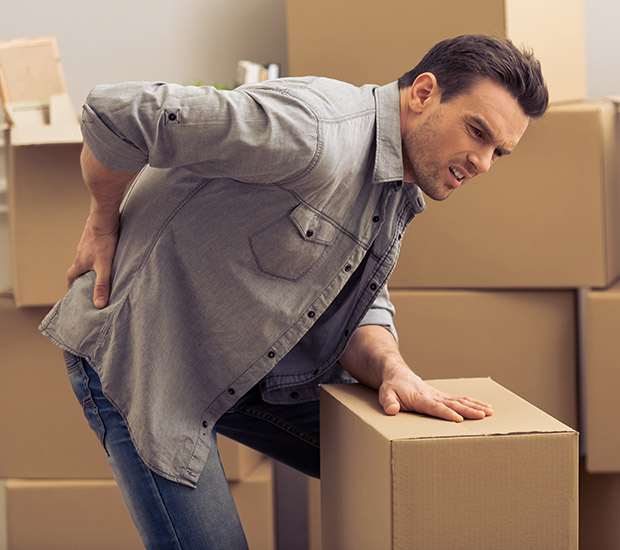 Personal Injury Chiropractor
Reno, NV
We can treat a variety of severe injuries you could suffer because of any number of incidents. We can help to prevent the pain and discomfort from these issues causing significant problems in the future. A personal injury chiropractor can identify the type of injury, measure the level of pain and apply the specific chiropractic treatment a patient needs for recovery.
Personal injury chiropractor services are available at Integrated Spinal Solutions in Reno and the surrounding area. As a chiropractor, The Integrated Spinal Solutions team will strive to find an effective treatment method for your condition. Our team has experience working with patients after an accident.
Call us at (775) 828-9665 to schedule an appointment and begin receiving the treatment you need.
Services our office provides
There may be several treatment options for a person in the aftermath of an injury. It is crucial to call a personal injury chiropractor immediately after an accident. By visiting a chiropractor, the patient will be able to receive customized care and dedicated service. Our team will evaluate the person's conditions and overall wellness.
Then, we will conduct an assessment, gather any information on the patient's medical history that we need and possibly take X-rays. These steps will help The Integrated Spinal Solutions team determine which methods might be most effective at ending the pain and irritation the patient has.
The adjustment
A chiropractic adjustment is a common form of treatment that can help relieve pain when it comes to spinal damage. This technique allows the chiropractor to manipulate the spine and other joints, bringing them into alignment. Our chiropractor will do this by applying controlled, quick force and pressure to the injured area.
The amount of pressure and number of adjustments will depend on the patient's needs. We will determine this amount during the initial appointment. We can also make changes to the patient's treatment plan throughout the process.
How the injuries occur
There are a variety of injuries caused by accidents that require chiropractic treatment. These can vary in severity and produce multiple issues in the body. Accidents that cause injuries can include:
Car or motorcycle accidents
Bike accidents
Skateboarding accidents
Sports injuries
Slips and falls
Workplace injuries
Injuries from improper lifting or exercising
Repetitive strain on specific areas of the body
Common injuries
Patients can make appointments at Integrated Spinal Solutions to address any pain and pressure in the back, neck, shoulders, arms, legs and feet. Our office can treat injuries from vehicle collisions, recreational activities and other mishaps. We can also help with whiplash, frequent headaches and migraines. Some patients complain about lack of mobility as well as contusions and bruising.
Seek professional treatment
One of the advantages of visiting our chiropractic office is that we welcome patients of all ages who have a wide variety of health issues. In some cases, younger patients may benefit from chiropractic treatment. We can help determine if chiropractic treatment is the most effective treatment option for the patient.
Expectant mothers can also find relief from pregnancy-related pains in the lower back and pelvis. Our chiropractor provides care for athletes and active individuals whose injuries have taken them away from competition and performances. If the patient has any open wounds or broken limbs, it is crucial to call an ambulance. While we treat internal pain with the musculoskeletal system (spine, bones, muscles, tendons, etc.), open wounds require immediate treatment first.
After receiving emergency treatment for these issues, the patient should not procrastinate making a chiropractic appointment with us. By immediately addressing the issue, we can decrease the chance of permanent damage.
After the treatment
A patient's frequency of appointments and length of treatment will vary from once a week for a month or less to multiple times a week for several months. Our chiropractor will determine the right treatment according to the person's condition and type of injuries. Even after the person completes treatment, our team will follow up and check in on the patient's progress.
At any time, patients are welcome to share concerns and ask questions. We will also recommend specific exercises and techniques the patient can complete at home to further recovery. By making dietary and lifestyle changes, the patient will be able to continue living a healthy lifestyle in which the pain from the injury does not hold them back.
Call us today
Serious accidents can have a significant effect on your health and well-being. No matter what injuries you have or pains you may feel, The Integrated Spinal Solutions team can help put you on the road to recovery. Call us at 775-828-9665 and schedule an appointment today.
Recent Posts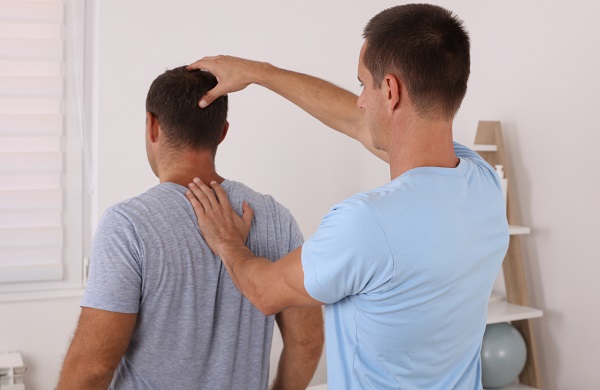 Almost 80% of people will suffer from back pain at some point in their lives and will seek spinal pain treatment. Chiropractic adjustment can help with spinal pain management. However, most of the time, chiropractors suggest other remedies as well. Read more to find out how you can find immediate relief for your spinal pain.Admittedly,…