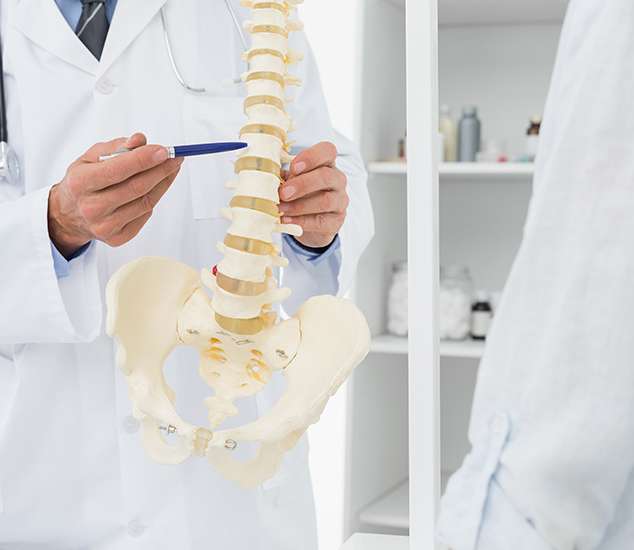 Spinal Decompression
Reno, NV
As a chiropractor, we can help provide pain relief with a variety of different techniques. Patients can experience pain relief without any need for invasive surgeries and the risks that go with it. Spinal decompression is a type of spine manipulation involves gently stretching out the spine to remove pressure and relieve the pain.
Spinal decompression is available at Integrated Spinal Solutions in Reno and the surrounding area. Spinal decompression is fairly quick and can assist with a variety of conditions such as sciatica, neck pain, herniated/bulging disks and pinched nerves.
Call us at 775-828-9665 to schedule an appointment with The Integrated Spinal Solutions team today.
Benefits of spinal decompression
While people may attempt to shoulder the pain of physical injuries or health issues, avoiding professional treatment will only cause the condition to get worse. By choosing spinal decompression treatment with our chiropractor, there are a number of benefits, including:
It is non-surgical
It does not require expensive medications
It is much more affordable than surgery
We perform it in our chiropractor's office
It can treat a range of conditions, relieving pain
It can restore natural spine functionality
The recovery time is short — you can go home right away
Patients of all ages can benefit from it
It is quick, usually around 30 minutes
Less chance of side effects
Since each patient is unique, the amount of pain a patient feels will vary on a case by case basis. Thus, we will ensure the treatment focuses on the specific patient's needs.
How spinal decompression works
Spinal decompression is a non-surgical procedure that our chiropractor performs. This motorized traction works by stretching the spine to change its position and force. The result is reduced pressure in your spinal disks. That lower pressure can cause any herniated or bulging discs to retract, which in turn removes pressure from your nerves.
The result is a combination of pain relief and encouraging movement of nutrient-rich fluids, water and oxygen into your disks, which speeds up healing. Essentially, patients can benefit from spinal decompression therapy to help them relieve pressure on the nerves, creating pain relief. It can assist with pain from a range of causes.
Those with the following conditions may experience relief from spinal decompression:
Lower back pain
Sciatica
Pinched nerves
Neck pain
Tingling and numbness in extremities
Pain from arthritis
Facet syndrome
Herniated discs
Degenerative disc disease
Disc bulges
Spinal cord compression
The Spinal decompression process
Our chiropractors perform spinal decompression in our offices and patients can be fully clothed during the therapy. The chiropractor starts by placing one harness around your trunk and another around the pelvis. You lie down on a computer-controlled table that our chiropractor can adjust to control your treatment.
The actual treatment involves a series of chiropractic adjustments tailored to your particular situation. The goal of this is to ensure your spine's vertebrae are correctly aligned. Most spinal decompression sessions will last between 20 and 45 minutes. Depending on your condition and pain levels, you may need up to 20 or 28 treatments over the course of several weeks. It is common, however, to start noticing pain relief within just six to 10 treatments.
Spinal decompression therapy works by creating negative pressure between the discs. Doing so can encourage bulging or herniated discs to reposition or retract. The treatment can also reduce the pressure in the disc. The decrease in pressure encourages healing nutrients to enter the disc. Sometimes, spinal decompression gets supplemented with additional treatments. These can include ultrasounds to generate heat, cold or heat therapy and electrical stimulation.
Follow-up care after spinal decompression
After spinal decompression, we strongly encourage patients to work on the at-home exercises that we suggest. We will give you instructions on the best at-home exercises for your situation either before or after the decompression treatment. It is also wise to schedule the occasional follow-up chiropractic appointment.
This professional chiropractic care will ensure that your spine remains healthy, minimizing the risk of a repeat flare-up. We also recommend that you take some necessary self-care steps at home. Our chiropractors suggest complementing your at-home exercises with specific nutritional supplements and ensuring you drink enough water.
Our team also encourages patients to rest following spinal decompression therapy as this helps reduce stress on the spine.
Get relief with spinal decompression by visiting us
Overall, spinal decompression is an excellent choice for those who experience pinched nerves, herniated discs and other conditions causing back pain. Our chiropractic team can perform this treatment in our offices, giving you relief from pain and an improvement in regular functioning.
Call us at 775-828-9665 to schedule an appointment today.
Recent Posts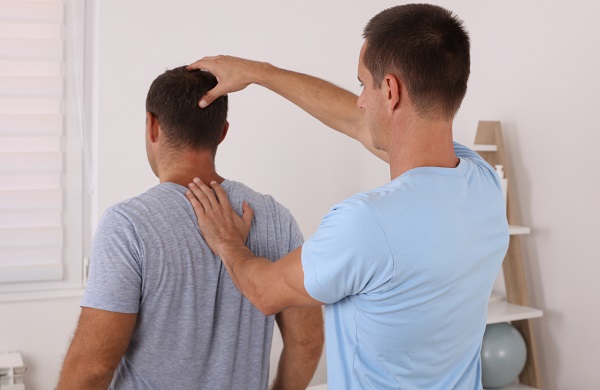 Almost 80% of people will suffer from back pain at some point in their lives and will seek spinal pain treatment. Chiropractic adjustment can help with spinal pain management. However, most of the time, chiropractors suggest other remedies as well. Read more to find out how you can find immediate relief for your spinal pain.Admittedly,…